Coastal Resilience & Rising Seas — The Nature Conservancy in Washington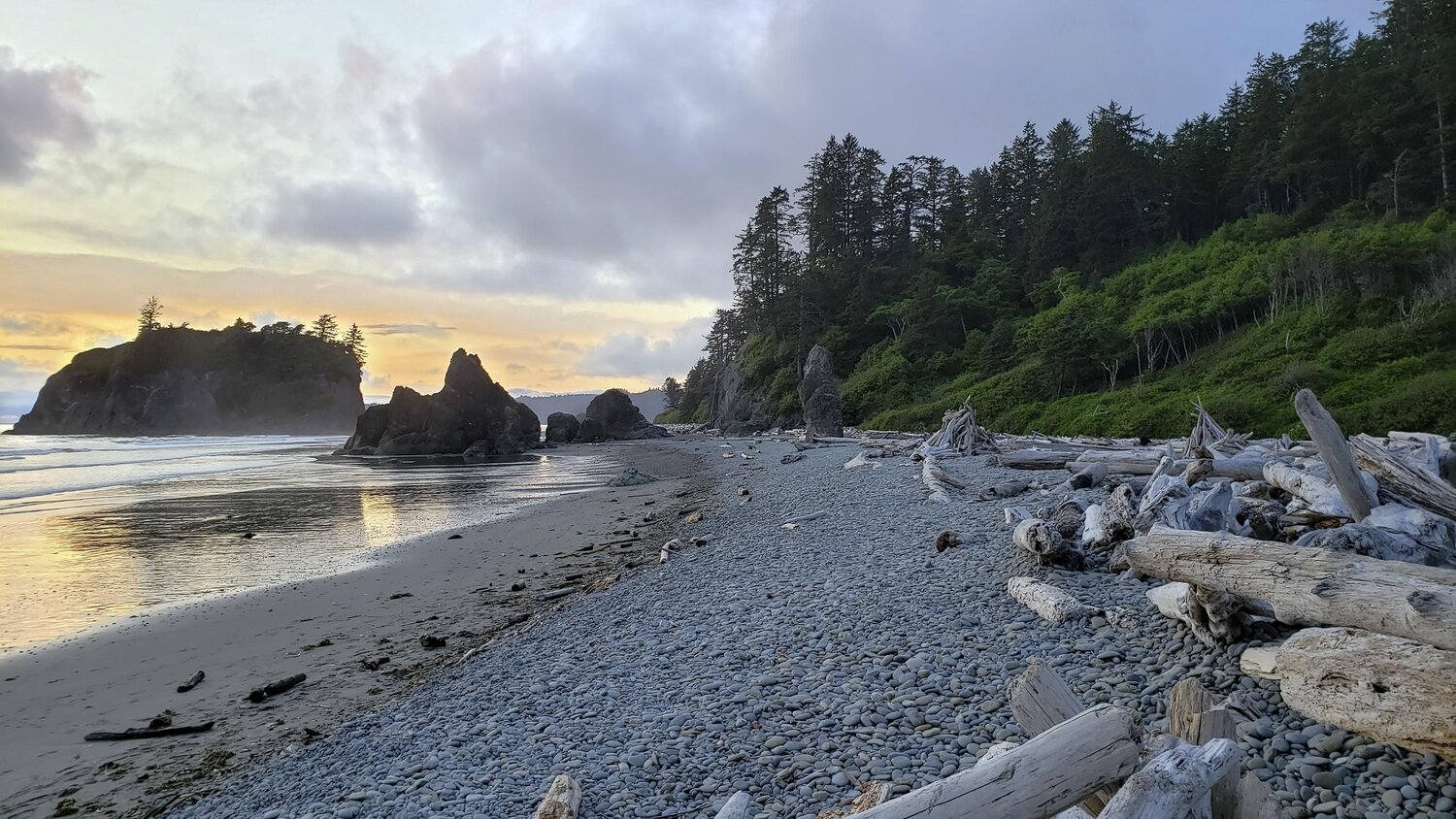 by Molly Bogeberg, Marine and Coastal Conservation Specialist
The Washington Coastal Resilience Project (WCRP) was an effort led by Washington Sea Grant, the Washington Department of Ecology, the University of Washington's Climate Impacts Group (CIG), The Nature Conservancy and others to increase our state's ability to prepare for sea level rise.
Sea Level Rise is a climate impact that is causing erosion and flooding along our state's shorelines from Puget Sound to the Pacific Coast—and putting stress on coastal infrastructure, habitats and economies. For 3 years (2016-2018), the WCRP team worked to improve sea level rise projections, provide better guidance on how to prepare for coastal hazards, and understand what tools could help coastal communities become more resilient.
Two TNC-hosted Washington Sea Grant Hershman Fellows, Jackson Blalock (2017-2018) and Katrina Radach (2018-2019), together with a WA Ecology special project position, Alex Rosen, joined the WCRP team to understand coastal community needs and develop outreach materials on coastal hazards. One idea voiced by community members was the need for a place to share stories about actions being taken along the coast to protect infrastructure and habitats, so that communities could learn from one another.
To bring this idea to life, Jackson, Katrina, and Alex worked together to create an online community of practice called the "Washington Coastal Hazard Risk Reduction Mapper."  The Mapper collects examples of projects that have addressed natural hazard impacts across Washington's coastline and provides design details, detailed examples of projects, lessons learned, funding sources, and contact information. This menu of options provides a starting point for users, while the Mapper aims to help people understand what solutions are possible and to provide the necessary information for determining what approach might be most successful.
One of the case studies is featured in a new short film (watch below). The project depicted in the film comes from Chinook, WA, where a community member worked with the local Conservation District to think creatively about how to protect coastal homes while preserving a beach that was important to the family's recreation, as well as the ecosystem.