The Haunting of Bly Manor Recap
Almost everything we've seen in The Haunting of Bly Manor is a story within a story. Apart from the opening moments of the season — when Carla Gugino decided to entertain a bunch of wedding guests with what has turned out to be a very long and complicated ghost story — this entire plot is being filtered through the perspective of a narrator we really don't know anything about. Apart from the handful of lines Carla Gugino speaks in voiceover each episode, it's fair to question why we needed that framing story at all (though I suspect we'll get some clarity in that in the season finale).
But you can't say the same for this episode, which leans heavily on Gugino's narration to deliver a story that is Bly Manor's most traditionally gothic hour. Everything about this episode signifies that it's something different than we've seen before, from the near-total absence of Bly Manor's main cast to the audacious decision to photograph this story, which is set in the mid-17th century, in black and white.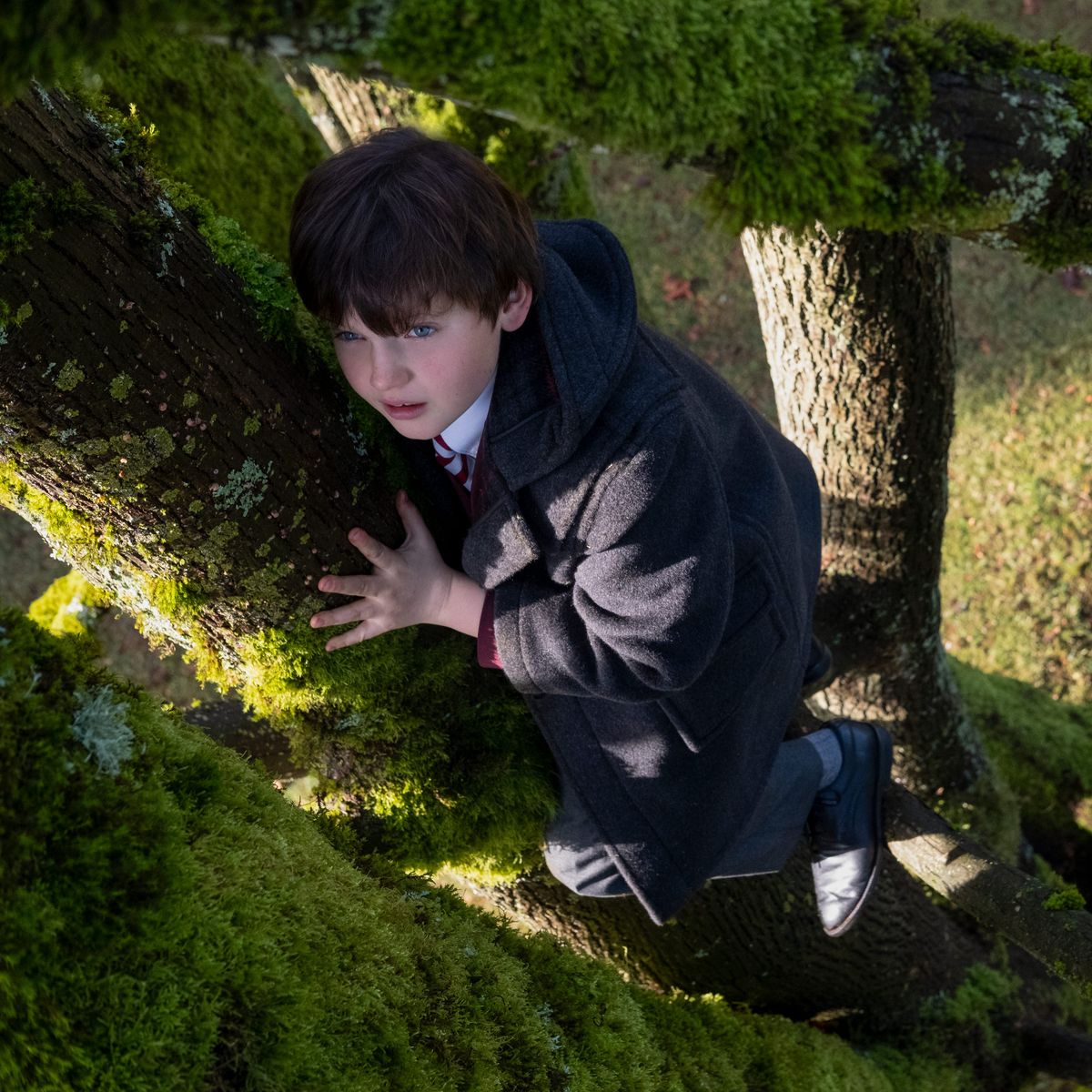 What we get, instead, is an origin story for the horrors contained in Bly Manor. The episode centers on sisters Viola (Kate Siegel) and Perdita (Katie Parker), who are left alone when their father passes away. This wouldn't be a problem if they were men — but since property can't be inherited by women, Bly Manor itself is at risk. The clever, headstrong Viola comes up with the best compromise permitted by the standards of the time: She marries Arthur Lloyd, a distant cousin, who can move in and become the (nominal) head of the family.
At its core, Bly Manor is a series of love stories, and it's in that spirit that Viola's marriage to Arthur — which could easily have been a cold and pragmatic business arrangement — actually becomes a fairly loving one. They have a daughter, Isabel, and Perdita continues to live in Bly alongside them, forming a warm and supportive family unit.
Tragedy strikes when Viola begins coughing up blood, which results in a tuberculosis diagnosis. A doctor insists she has months to live at most, but dutifully begins a grueling medical regimen that includes isolation, leeches, and bloodletting. Nothing helps, and the family prepares to say goodbye to Viola forever.